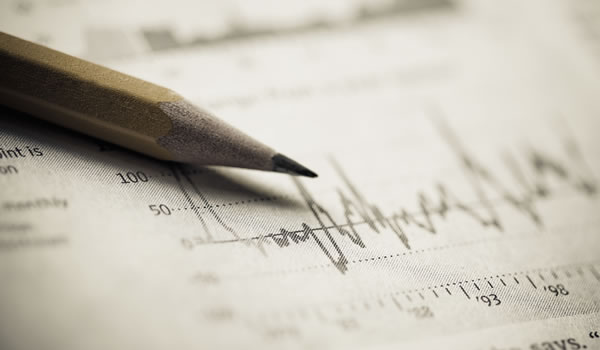 Section 1. Financial Viability
Sliding Fee Schedule
A sliding fee schedule is a mechanism for discounting fees in accordance with the patient's ability to pay for care. The patient's relative level of financial need is usually determined using federal poverty level, a threshold that is based on income and family size and composition.
Clinics have discretion in determining discount levels and should set sliding fee schedules and nominal fees consistent with guidance from the Health Resources and Services Administration in its health center compliance manual.
There may be specific fees you do not wish to discount or prefer to partially discount. For example, on a full upper denture with a $1,500 full patient fee (for which the clinic incurs a $300 lab fee), the patient may be charged the full $300 lab fee, and the discount will be applied to the $1,200 balance. For a 50% sliding scale discount, the charge would be: $300 + [($1,500-$300) x .5] = $300 + $600 = $900 total.
Two key decisions that must be made about the sliding fee schedule are where you establish your nominal charge and your policy for denying care owing to inability to pay. These are, perhaps, the fundamental decisions in balancing your missions of access and financial sustainability, as discussed earlier in this unit.
Implement a Sliding-Fee Schedule
There are at least two approaches to utilizing a sliding-fee schedule:
1. Total the full fees, multiplying by the discount factor, and subtracting to determine charges to the patient. This is by far the most common methodology, if for no other reason than the fact that it is easy to calculate and simple to apply. A survey of full fees can be purchased from a third-party surveyor or from the ADA members-only website. The ADA fee survey typically lags by 2 to 3 years.
Discount Rate Applied to Full Fee Schedule

An initial exam ($30), two bite wing X-rays ($15), oral prophylaxis ($30), and topical fluoride treatment ($20) would be billed at $95 full fee. But for someone with a 50 percent sliding-scale discount: $95 - (50 percent, or $47.50) = $47.50 charges billed.
2. Establish multiple lists of fees per service, one for each discount level (for example, 100 percent, 75 percent, 50 percent, 25 percent), and determine patient charges by adding the services provided from the appropriate fee schedule.
Procedure

Charges Based on Patient's Income Level

Less than 100% FPL*
125% FPL*
150% FPL*
175% FPL*
More than 200% FPL*
Nominal Fee
75% discount
50% discount
25% discount
Full fee
Initial Exam
$15/visit
$7.50
$15.00
$22.50
$30.00
Periodic Exam
$5.00
$10.00
$15.00
$20.00
Limited Oral Evaluation
$6.25
$12.50
$18.75
$25.00
Periapical X-ray
$1.75
$3.50
$5.25
$7.00
2 Bitewing X-rays
$3.75
$7.50
$11.25
$15.00
4 Bitewing X-rays
$7.50
$15.00
$22.50
$30.00
Dental Prophylaxis (ages 14 and older)
$10.00
$20.00
$30.00
$40.00
Dental Prophylaxis (ages 13 and younger)
$7.50
$15.00
$22.50
$30.00
Topical Fluoride Treatment
.00
$10.00
$15.00
$20.00
Dental Sealant
$7.50
$15.00
$22.50
$30.00
Amalgam, 1 surface primary tooth
$12.50
$25.00
$37.50
$50.00
Amalgam, 2 surface primary tooth
$16.25
$32.50
$48.75
$65.00
Amalgam, 1 surface permanent tooth
$12.50
$25.00
$37.50
$50.00
Amalgam, 2 surface permanent tooth
$17.50
$35.00
$52.50
$70.00
Stainless Steel Crown (SSC) primary tooth
$32.50
$65.00
$97.50
$130.00
Stainless Steel Crown (SSC) permanent tooth
$32.50
$65.00
$97.50
$130.00
Pulpotomy
$18.75
$37.50
$56.25
$75.00
Root canal, anterior tooth
$25/root canal
$75.00
$150.00
$225.00
$300.00
Root canal, 2 canals
$81.25
$162.50
$243.75
$325.00
Root canal, 3 canals
$100.00
$200.00
$300.00
$400.00
Extraction
$17.50
$35.00
$52.50
$70.00
Space maintainer, unilateral
Full lab fee + 10% of difference between lab fee and full fee for procedure
$37.50
$75.00
$112.50
$150.00
Space maintainer, bilateral
$50.00
$100.00
$150.00
$200.00
Upper Denture
$175.00
$350.00
$525.00
$700.00
Lower Denture
$175.00
$350.00
$525.00
$700.00
Upper Partial, 2 clasps and rests
$187.50
$375.00
$562.50
$750.00
Lower Partial, 2 clasps and rests
$187.50
$375.00
$562.50
$750.00
Repair broken denture base
$18.75
$37.50
$56.25
$75.00
Replace missing or broken tooth
$12.50
$25.00
$37.50
$50.00
Repair acrylic saddle or base on partial
$18.75
$37.50
$56.25
$75.00
Repair cast framework on partial
$25.00
$50.00
$75.00
$100.00