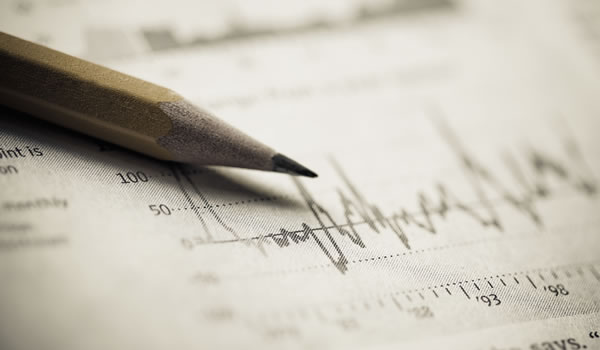 Section 1. Financial Viability
Compensation Packages
An attractive salary and fringe benefits package is a key element in recruiting and retaining qualified staff. In recent years, the incomes of dentists in private practice have increased substantially, making it more difficult for safety net dental clinics and dental schools to compete for the limited number of graduates each year. It is important to know the market in which you are competing for staff and to determine what you can afford to pay and sustain relative to the market. Higher compensation generally will attract more experienced people who may be more productive.   
Comparative salary data can be obtained via several sources; below are a couple of examples from ADA and from a salary survey of health center dentists, both from 2014. According to these two data sources, the salary of a health-center-employed dentist with 5–10 years of experience is just slightly below the salary of a dentist employed by a private dental office. However, when comparing private dental office salaries to health center salaries, the base salary does not always reflect the full picture; fringe benefits, paid time off, continuing-education (CE) time and allowance, malpractice insurance, as well as potential loan repayment opportunities should be considered.
Although the richest information you could possibly get to assess market compensation may be from private dental offices and safety net dental clinics in your community or region, many of those sources may not be willing to share that information, so you may use regional wage surveys. ADA compiles reports of annual salaries for dentists that are available to ADA members on its website. ADA's Health Policy Institute publishes data tables in Excel format on net income, gross billings, practice expenses, characteristics of private dental practices and employment of dental practice personnel. Reported data are based on results of multiple years of the annual Survey of Dental Practice.
As part of a cooperative agreement with the Health Resources and Services Administration in 2013, the National Network for Oral Health Access worked with Baylor College of Dentistry to develop and administers an annual survey of community health center oral health professionals and executive directors. The purpose of the survey was to provide information on and analyses of oral health professional salaries, oral health professional satisfaction, and recruitment and retention strategies at health centers throughout the country. The survey was mailed to all health centers in the United States and was completed by 457 dentists, 144 dental hygienists, and 246 executive directors.
Salaries for Dentists Employed by FQHC Programs by Level of Experience
The highest-paid dentist on staff earned a mean of $135,830 and a median of $132,500.

Entry Level < 1 year
> 1 year to 5 years
> 5 years to 10 years
> 10 years
Fringes %
Dentist, Mean
$108,927
$111,514
$122,305
$125,519
23.6%
Dentist, Median
$110,000
$112,500
$131,000
$135,000
25%
Source
:
An Analysis of 2013 Health Center Oral Health Provider Recruitment, Retention, and Job Satisfaction Survey Results
Highlights of key findings from An Analysis of 2013 Health Center Oral Health Provider Recruitment, Retention, and Job Satisfaction Survey Results are:

The majority of health center oral health professionals are satisfied with their careers. Eighty-four percent of dentists and 94 percent of dental hygienists indicated intent to remain employed at health centers.
The number one reason for choosing health center careers indicated among dentists and dental hygienists was that they felt a mission to serve those who are underserved in terms of access to oral health care.
The majority of respondents indicated a high degree of satisfaction with their benefits and work environments, such as the quality of support staff.
Twenty-nine percent of executive directors reported having at least one dentist vacancy, and of those vacancies, only 35.6 percent were longer than 6 months in duration.
A large group of dental directors (39.8 percent) and dentists (26.3 percent) indicated that their salaries were higher than $140,000 per year (excluding benefits). While the most common salary for dental hygienists was within the $50,001–$60,000 range, 24 percent indicated that their salaries were higher than $70,000 per year (excluding benefits).
Many oral health professionals rotated through a health center oral health program before working at a health center, including 40.6 percent of dental directors, 51.7 percent of dentists, and 60.1 percent of dental hygienists.
Almost half of the respondents worked in private dental offices before working at health centers. In addition, a high percentage of respondents came to health centers immediately after graduating from school.
Health professionals with more years of experience or who had been employed by health centers longer were more likely to indicate intent to remain employed at health centers.
Health professionals who came to health centers because they felt a sense of mission; who perceived adequate interaction with health center medical colleagues; and who felt they had adequate administrative support, clerical support, and facilities and equipment were more likely to indicate intent to remain employed at health centers.
The 2014 ADA report for dentist salaries is listed in the table below. In most cases, the compensation is higher for dentists in private practice vs. those employed by safety net dental clinics, particularly for practice owners and specialists.
Table 1: Annual Net Income of Dentists in Private Practice, 2014

Type of Dentist
Average
1st quartile
Median
3rd quartile
Standard deviation
$
$
$
$
$
General Practitioners
All owners
183,340
99,000
160,000
250,000
115,650
Solo
168,010
85,000
150,000
225,080
109,090
Nonsolo
223,710
135,000
200,000
295,000
122,490
Employed
134,020
94,000
130,000
180,000
52,640
All General Practitioners
174,780
96,000
150,000
230,000
109,930
NACHC sells a wage survey of staff, including dentists, in community health centers. Salary.com and payscale.com also may be useful for understanding the marketplace.
Survey results suggest that salary is not the main reason that oral health professionals choose to leave or remain at health centers. Other factors also affect their satisfaction with their careers. While some factors contributing to health professional dissatisfaction cannot be changed, others can. To improve recruitment and retention rates of oral health professionals at health centers, oral health professionals' work environments and the quality of their interactions with medical colleagues, among other things, should be evaluated, and, when possible, improved. Overall, however, we found that a large number of oral health professionals were satisfied with their health center careers.
Some safety net dental clinics use incentive plans that provide oral health professionals with additional compensation for the attainment of certain productivity targets.
Unit 4 addresses other staff recruitment and retention policies.
Typical Fringe Benefits
Fringe benefits often include, but are not limited to, such items as:
Health insurance
Paid days off (including vacation, holidays, and sick days)
Maternity leave
CE allowance
Professional liability coverage
Pension plan contributions
Life insurance
There are no standard costs for these benefits. Determine what fringe benefits commonly are offered by other safety net dental clinics and private dental practices in the community to understand what level of benefits potential employees will expect. The value of these benefits, over and above basic wages, can be substantial. A simple worksheet may help convey the value of an employee's total compensation package.
Professional Compensation Package Valuation:

Salary (and bonus, if applicable)
Base salary
$ 80,000
Bonus (if applicable)
$ 10,000
Cash Subtotal
$ 90,000
Fringe Benefits
Health insurance
$ 5,604
FICA—social security taxes (6.2% of salaries up to $106,800 for 2010)
$  5,580
FICA—Medicare (1.45% of salaries, no cap)
$  1,305
Continuing dental education (CDE) allowance
$  1,500
Paid leave (vacation, CDE, personal, holidays, sick)
$  8,941
Life insurance
$ 165
Malpractice insurance
$ 3,800
Fringe Benefits Subtotal
$ 26,895
Loan Repayment *(if applicable, requires separate application and contract with National Health Service Corps)
$ 25,000
TOTAL Compensation Package
$141,895*
* Loan repayment is not part of the safety net dental clinic's expense package. If the position qualifies for loan repayment, the applicant applies separately for these funds and signs a binding agreement with the loan-repayment entity (typically the National Health Service Corps or state loan-repayment program). The health center should make no assurances whatsoever that an individual will qualify for federal or state loan repayment.
In addition to fringe benefits, the employer contribution to payroll taxes represents another salary-related expense. Sometimes these expenses are included in the fringe benefit rate, which is usually stated as a percentage of salary. For example, an employee with a $50,000 annual salary and a 25 percent fringe benefit package would cost the clinic $62,500. Payroll taxes include Social Security taxes (FICA, Medicare), worker's compensation payments, and state unemployment payments.
Although not part of the compensation package at an FQHC, many oral health professionals can qualify for student-loan-repayment programs through the federal government or from state funds. These funds, if the oral health professional can secure them, are not part of the salary package. The oral health professional enters into a separate contract with the loan-repayment program and is obligated to fulfill that requirement.
The potential addition of loan repayment can be a powerful incentive to successful recruitment and retention. Loan repayment is often a catch-22 in that its availability is not immediately guaranteed and often follows a cyclical pattern. Often, all the site and the dentist can do is fill out their respective paperwork, realize that they have jumped through all the administrative hoops to secure site vacancy designation and provider eligibility, and wait for federal funding to come through.
For example, a new dentist may graduate in May, become licensed in July, and be ready to work in August at a potential loan-repayment site. The next loan repayment funding cycle may be anticipated to be the following May. Unfortunately, student loan payments begin in September. Loan repayment requires a minimum 2-year commitment, which begins when the loan-repayment contract is signed. Any employment at the vacancy site before the signing of the loan-repayment contract does not count toward the 2-year commitment.
There is something that an eligible loan repayment site can do to attract and keep this provider until loan repayment is realized. A new dentist can tell you to the penny what his or her minimal monthly student loan payment is; perhaps it is $2,500 per month. In addition to a fully competitive salary, the health center can add a clause to a 1-year employment contract that stipulates that, in addition to the stated salary and fringe benefits and in lieu of loan repayment being realized, the health center will pay the provider's monthly minimum student loan obligation. During these months before loan repayment being realized, both the site and the provider can evaluate each other. The provider can ask: Is this a good fit for me professionally and personally? Are my skills being well-utilized? Am I continuing to learn and practice my profession? At the same time, the site can ask: Is this a good team player with both staff and patients? Is his or her work of good quality? Is there evidence of a strong work ethic and productivity? It is a trial period for both sides. When the time comes to sign that 2-year loan repayment contract, both sides know better what they are entering into. What a sign of good faith!
Volunteers
Volunteers can help safety net dental clinics control expenses by providing services that the clinic would otherwise have to employ or contract to provide. Volunteers may be skilled clinical staff (dentists, dental hygienists, dental assistants, expanded function dental auxiliaries) or administrative staff (file clerk, receptionist, appointment coordinator).
The extent to which a clinic uses volunteer staff may relate to its mission and goals. A high-volume clinic that emphasizes productivity will most likely rely on paid staff but supplement with volunteers. Other clinics, usually open on a part-time basis, may operate exclusively with volunteers. Other ways that volunteers can enhance the work of a safety net dental clinic are by taking clinic referrals into their private practices, donating supplies, participating in patient-education programs, fundraising, providing CE courses, providing peer review, or participating in grantwriting.
Unit 4 provides information on policy considerations for the use of volunteers.