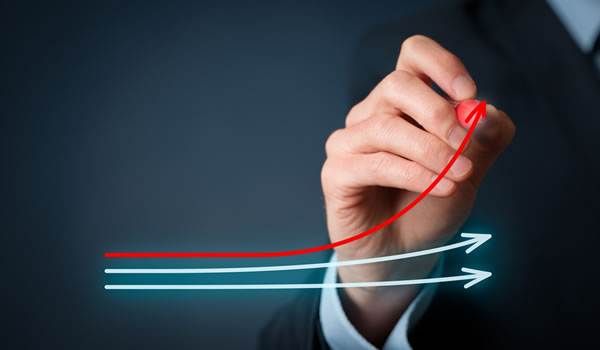 Section 3. Measuring to Improve Quality
Clinic Administration
In traditional QA reviews, the aspects of care selected for retrospective review were "high volume," "high risk," and/or "problem prone." Use these three criteria to determine where to focus your limited resources to achieve maximum gain.
Administrative functions that should be considered are listed below. The clinic will need to track many of its systems and processes. The information gathered in these logs should be analyzed and evaluated on a regular basis, and, when indicated, the findings of the analyses should be used to modify and improve the processes in question.
The Indian Health Service (IHS) has developed Criteria for the Assessment of Dental Program Management, a survey instrument to assess the quality of an oral health program's administrative and management functions. While some of the criteria in the instrument are IHS-specific, much of the instrument may be useful for safety net clinics.
The systems and processes of health care delivery account for nearly 85 percent of the problems that have been identified in accreditation surveys by the Joint Commission. Improving administrative functions will have a significant impact on the overall quality of clinical services.
The ability of a clinic to collect from third-party payers such as insurance companies, Medicaid, and The Children's Health Insurance Program (CHIP) depends largely on the accuracy of the clinic's patient-registration information, including third-party eligibility. Third-party collections, especially Medicaid and CHIP, frequently account for a substantial portion of a clinic operating budget, and the failure to collect all that is due can spell financial ruin. The clinic should have in place a system to update this information on a regular basis, and this system needs to be monitored for its effectiveness. One simple way to monitor patient registration is to have whoever is collecting chart data for quarterly chart reviews also check for the prevalence of up-to-date registration information. Such information should probably be considered out of date if it has not been updated within 6 months of a patient encounter. The effectiveness of the system can be monitored by keeping a log of the number of billings that are denied owing to loss of eligibility. What is more difficult is to track or estimate is the dollar amount that could not be collected because the patient's eligibility for a third-party resource was not known to the clinic owing to incomplete or out of-date-registration records.
As indicated earlier, billing and collections can be the lifeblood of your clinic. Some of the details of billing and collections were covered in Unit 4 of this manual. While up-to-date patient registration information is necessary, it is not the sole factor involved in an effective collections system. Other factors including prior approvals, timeliness of billing, proper coding, and persistent follow-up on pended or denied claims play a role.
At minimum, the clinic should track the percentage of dollars collected to dollars billed. Other items that can be tracked or logged include but are not limited to the following:
Percentage of claims denied
Reasons for denial
Number of calls that billing clerks make to resolve pending or denied claims
As discussed in Unit 4, the clinic will need to either maintain stocks of dental supplies and materials or rely on just-in-time ordering. The former method of inventory management requires adequate space to store supplies, and the latter method requires efficient inventory-tracking and ordering systems. If either method fails, clinical care can suffer owing to lack of adequate or appropriate supplies to provide scheduled services.
The quality and effectiveness of the inventory-management system therefore should be monitored. A simple way to do this is to maintain a log of the system. Items that can be tracked on the log include but are not limited to the following:
Stocked supplies that go out of date before being used
Frequency of emergency purchases (which usually cost more than routine purchases)
Just-in-time orders that are not received on time (compare with the number that are received on time to measure the effectiveness of your system and your suppliers)
Turn-around time for receipt of orders from your various suppliers
Number of times that supplies run out
Maintain a log of all biopsies performed, when and where the specimens were sent, when the results were received, final diagnosis, when the patient was notified of the results, and any follow-up provided. Review the log at least quarterly to ensure that your biopsy protocols are being followed.
Maintain a log of all referrals made to other medical/oral health professionals and any consultations or reports received from these referrals. Review the log on a regular basis to ensure that appropriate follow-up is being provided on all referrals.
Probably no other system within your clinic will have as much influence on your ability to meet your mission as the appointment system. Many safety net dental clinics find that their ability to provide services is overwhelmed by the demand for those services, and the appointment system is the gateway through which most of the clinic's patients enter into treatment. When demand is greater than the clinic's ability to provide appointments, broken appointments not only decrease the efficiency of the provision of services but also limit access to those people who are trying to get into the appointment system.
The clinic should keep a log of broken appointments and track them as a percentage of the total appointments scheduled. This can be done by physically counting the number of broken appointments on a daily or weekly basis or by doing a computer search for broken appointments if your information systems allow you to do so.
Another easy way to track broken appointments is to graph the number per day or week longitudinally over time. Any changes in the number of broken appointments per unit time will be readily apparent in graphical form. Since many clinics have found that broken appointments tend to increase, beginning at 3 weeks, in proportion with the amount of time between appointments, the broken appointment rate should be compared with how far in advance appointments are scheduled. Other factors, such as the arrival of new staff and changes in clinic hours, should also be taken into account when analyzing the number of broken appointments to help you determine the most effective and efficient parameters for your appointment system.
It is easier to track patient complaints, treatment Issues, and safety events when oral health programs have only one clinic. Once a program expands, those issues become more difficult to track and control. An Incident-reporting system, while not required, is a QA tool that every oral health program should consider. An Incident-reporting system is a transparent process that encourages all staff members to report any patient complaint, clinical treatment concern, staff injury, or process issue (e.g., sterilization failure) to a designated individual in the health center. The incident reports are then analyzed to determine short- and long-term solutions. As the staff observe that issues are resolved in an efficient manner, they will see that the system works well to solve problems and be encouraged to report more. An Incident-reporting system gives the dental director valuable information on the quality of care being delivered in the organization that cannot be derived from other QA/QI processes such as chart audits.
An incident-reporting system is a QI process, meaning that it is used in a positive way to improve the quality of your program. You may discover specific quality issues that must be dealt with through a peer-review process (see the California Dental Association's Peer Review Manual), but it is important to note that this a separate process from incident reporting.
Safety net clinics are faced with overwhelming demand for services. Uncontrolled access can have disastrous effects on both the organization's financial bottom line and the quality of care your patients receive. Clinics with uncontrolled access typically have a large number of initial exams scheduled, poor recall percentage, appointments scheduled out for months, and low treatment plan completion. Clinics with controlled access typically prioritize patient groups, bring in only the number of initial exams for which they feel they have time to complete treatment plans, and are able to schedule patients back in a reasonable time frame and bring them back for recall. This is an ideal environment for performing the quality of care patients require.
To achieve this level of quality, start by determining the referral sources that best fit your mission. Typically, children and pregnant women would be included in this list. Maintain a referral log at the referral sources and at the front desk to monitor the number of referrals coming in each month. Meet with the referral sources on a regular basis to ensure the process works well. Determine the number of new exams you can take each month to ensure that the patients you bring in as patients of record get their care completed in a reasonable time frame and that follow-up appointments can be scheduled in no more than 3–4 weeks. Use multiple data sources such as recall percentage, third next available appointment, and treatment plan completion to determine if your access goals are being met.
As covered in Unit 4, the costs of recruiting, orienting, and training staff are high, as are the costs of downtime when staff are not available. One method to help with staff retention is to conduct structured interviews or surveys with all departing staff to ascertain their reasons for leaving and then analyze and use the information to improve your staff-retention program.
HRSA requires that all health centers have a compliance program. Compliance covers a constantly growing array of topics but, in general, it means understanding and following all laws, regulations, policies, and procedures required by external governing organizations and those of your own health center. The QA/QI process is a subset of compliance.
While your organization will likely have a compliance officer that oversees these issues, these are some areas in which the dental director should be actively involved:
Developing policies that eliminate churning of encounters
Adhering to state laws that ensure complete and accurate treatment records
Reducing the risk of Medicaid audits
Providing training to ensure appropriate billing for all dental procedures
Adhering to Health Insurance Portability and Accountability Act requirements
Ensuring that all Centers for Disease Control and Prevention infection-control guidelines are followed
Owing to pressures derived from productivity and patient care needs, new staff members are often rushed into clinical care. One of the biggest mistakes affecting quality that you can make is not providing new staff with sufficient training. It is ideal to have a written onboarding policy for each staff category. The policy should start with the mission statement of the organization, describe program operations, and explain all policies and protocols for that position. This will help to ensure that staff are well oriented and trained. It is also helpful to review key policies and processes, such as those for sterilization, on a periodic basis to ensure that everyone is performing key tasks properly.
One important way a dental director can reduce risk to your health center and improve your patients' health is to establish strict polices for the charting of dental treatment. Chart notes should include the entire description of the appointment, including condition of a patient's teeth and mouth, the care he or she received, and what was discussed during that care. The treatment record should be organized in a way that any dentist, even one unfamiliar with the case, could read it and obtain accurate and complete information about what occurred. While it is ideal that a patient be assigned to one dentist for the entire treatment, accurate treatment notes are even more important when more than one health professional is involved with the care. The charting policies must at a minimum follow state dental law. The American Dental Association (ADA) has treatment record recommendations that should be used as a guide when developing your program's policies. Once your policies are in place, chart audits are a great way to help ensure adherence.
Consent is both a legal and a clinical issue that must be addressed in the dental clinic. Proper consent helps to ensure that the patient understands the treatment you are proposing, what the risks of the treatment are, and what treatment alternatives are possible. There is both verbal and written consent, and you should seek legal advice to determine which should be used for any specific procedure. In general, written consent should be used at a minimum for any invasive procedures such as those involving surgical and endodontic services and when restraint is contemplated. The American Academy of Pediatric Dentistry recommends consent for administration of nitrous oxide. Consent guidelines change over time, so it's important to keep up with the literature.
Consent must be obtained by the dentist. If an interpreter is used, the name of the interpreter must be included in the chart notes. Samples of consent forms can be found in the National Network for Oral Health Access Dental Forms Library.
Resources