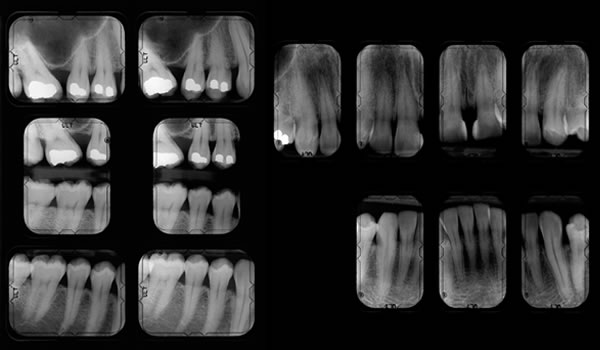 Section 1. Health Records
Elements of the Health Record
While there are no universal standards for the content of a health record, there is federal guidance from the Centers of Medicare and Medicaid Services and recognized best practices published by the American Dental Association and the American Academy of Pediatric Dentistry.
Additionally, state dental practice acts and third-party payers (such as state Medicaid programs) may have some additional charting requirements for records. Accordingly, safety net dental clinics should check with relevant state agencies and organizations to fully understand state- and program-specific requirements.
Complete health records, written every time there is an event related to the health of a patient, are the best defense against an audit or a malpractice action. Poor records, on the other hand, can make even a non-meritorious claim impossible to defend.
A health record needs to document
A complete diagnosis of the patient's condition or disease.
The treatment of choice, along with alternatives and risks, explained to the patient.
A narrative summary of any relevant conversations, including those held in a waiting room or on the phone, regarding prognosis and patient-preferred treatment choices.
Include in a health record
Include in the health record, as appropriate

Medical history
Oral health history
Clinical assessment
Diagnosis that supports the medical necessity of each service provided
Treatment recommendations
Signed progress notes
Acknowledgment of receipt of notice of privacy practices and Health Insurance Portability and Accountability Act (HIPAA) consent

Radiographic assessment
Caries risk assessment
General and Informed consent and informed refusal documentation
Sedation records
Trauma records
Orthodontic records
Periodontal assessment records
Prescriptions
Consultations or referrals
Laboratory orders
Test results
Additional ancillary records
Reason for next visit
Status of the patient at the completion of the treatment (for example, "Patient tolerated procedure well")
Copies of actual prescription slips. The prescription slip is imprinted with the provider's Drug Enforcement Administration and license numbers. Anyone who obtains a copy of that record can use those numbers and forge prescriptions. The health record does, however, need to include information about all medications that have been prescribed, including dose, amount, directions for use, and number of refills.
Documentation related to any discussion with your attorney or liability insurance carrier about a particular case where fear of a malpractice claim is present. Records are obtainable by the patient and the patient's attorney. All information in the patient record may be considered discoverable and not privileged. Keep a separate file designated for such subjects.
Critical or subjective comments about the patient. The health record should include only relevant, factual comments about the patient's oral condition or disease and treatment. Subjective, negative, or irrelevant comments may reflect poorly on the clinician's professionalism and raise questions about qualifications. When documenting an unpleasant aspect of the provider-patient relationship, use direct quotes whenever possible.
The patient's financial information. The cost of treatment can influence how care is perceived. This can even determine if a patient accepts or declines a recommended treatment. If cost is a factor, it should be included in the patient's health record to explain why the patient is choosing or declining a particular treatment option.
Guidelines for Records Maintenance
Be sure to adequately document the medical necessity of treatment; that is, why you did what you did. Dentists are well-trained in documenting what has been done, but it is incorrect to assume that the reason is self-evident. Consider these guidelines:
Electronic health record (EHR) systems must include a redundant and secure back up system.
Each procedure code and group note needs to be signed by the attending dentist.
When making a correction to an EHR, create an addendum to the progress note with the name of the staff member making the corrections and the corresponding addendum date.
Be specific. Avoid generalizations and characterizations.
Be objective; use facts only. Record what actually occurred and what is clinically relevant. Personal comments are not appropriate.
Double check accuracy, especially of recorded drug doses.
Be complete. If in doubt about whether something is relevant, write it down.
Note details about translator services as appropriate.
Be timely. Charts should be signed by the end of the day; otherwise it is easy to forget details.
Use standard abbreviations. Good records are useless if no one can read them.
Never destroy a dental record.
Do not alter or make additions to a dental record after receiving a request for a dental record or notice of a claim or suit.
Be sure to document all patient contacts (phone conversations and conversations in the office) in the health record. Include the date and time of the conversation, and document important details.
Document missed appointments and calls made to patients to schedule needed care.
Be sure to scan patient-specific documents into the electronic record promptly and to verify that the document being scanned matches the patient's chart.
Ensure that medical history is filled out completely and updated periodically.
Document all patient instructions.
Provide patients with written health information about their oral condition or disease, and document this in the record.
Document informed consent, including risks, benefits, and refusals.
Document all clinical findings, including complications of treatment or unusual occurrences.
Date and sign all laboratory results after reviews.
Note prescriptions and refills.
Document all record requests.
Resources