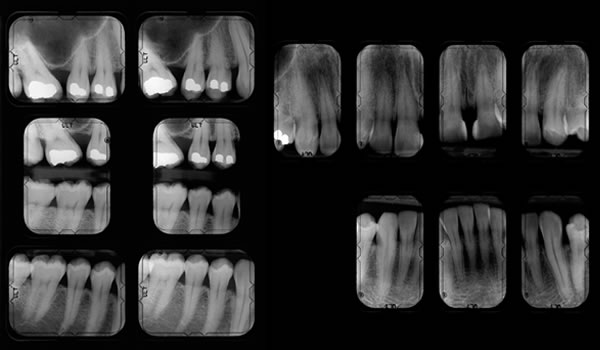 Section 3: Special Clinical and Prevention Issues
Clinical and Prevention Issues
Treating Medically Complex Patients
The safe delivery of oral health services to patients with complex medical conditions can be problematic. As pharmaceuticals and medical therapies improve, more patients with complex medical problems remain healthy enough to seek oral health care, yet may require special treatment regimens to make sure dental procedures and recommendations don't adversely affect their medical condition.
Resources
Clinical and Community-Based Prevention Strategies
The prevention of oral diseases, both in clinical and community-based programs, is a significant part of safety net dental clinics. The National Maternal and Child Oral Health Resource Center provides numerous resources and links on oral health promotion and disease prevention, as does The Community Guide, a resource maintained by CDC.
Visit the Resources tab of this manual for links to information on specific topics like community water fluoridation, fluoride supplementation, topical fluoride, dental sealants, and disease prevention and health promotion.
Clinical Diagnosis and Clinical Technique
Textbooks, either printed or electronic, can be useful resources for many questions concerning clinical technique. Except in the areas of esthetics, bonding, dental materials, implants, and periodontal surgery, many clinical techniques do not change significantly over time. Every clinic should consider having copies of texts covering the following topics:
Oral surgery and dental trauma
Oral pathology (consider a color atlas of oral pathology)
Removable partial denture design
Complete dentures
Pediatric dentistry
Medical emergencies in the dental clinic
Resources
Treating Patients with Special Health Care Needs
The American Academy of Pediatric Dentistry defines special health care needs as "any physical, developmental, mental, sensory, behavioral, cognitive, or emotional impairment or limiting condition that requires medical management, health care intervention, and/or use of specialized services or programs. The condition may be congenital, developmental, or acquired through disease, trauma, or environmental cause and may impose limitations in performing daily self-maintenance activities or substantial limitations in a major life activity. Health care for individuals with special needs requires specialized knowledge acquired by additional training, as well as increased awareness and attention, adaptation, and accommodative measures beyond what are considered routine."
Attention deficit disorder
Autism
Blood problems
Cerebral palsy
Cystic fibrosis
Depression
Diabetes
Epilepsy
Fibromyalgia
Heart problems
Intellectual disabilities
Multiple sclerosis
Muscular dystrophy
Parkinson's disease
Post-traumatic stress disorder
Schizophrenia
Seizure disorder
Spinal cord injury
Substance abuse
Traumatic brain injury
Trisomy 21
Visual impairment
Numerous sources of information about the treatment of individuals with special health care needs are available, both in general and about specific conditions. Several of these resources are listed below.
The National Institute for Dental and Craniofacial Research provides an online continuing education course on strategies for providing oral care to people with developmental disabilities. It includes management techniques for a variety of disabilities including autism, Down syndrome, and intellectual disabilities, as well as guidance on treatment considerations and wheelchair transfer.
Resources