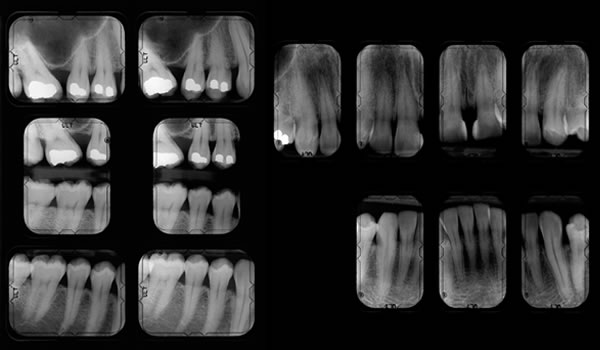 Section 4: Dental Office Technology
Information Systems and Information Management
Dental informatics, a branch of health informatics, is the application of computer and information science to improve oral health practice and management. It concerns the management of information and communication, including storage and use of data. Information systems provide basic information and services critical for managing safety net dental clinics. Basic information system applications in clinics include accounting, spreadsheet, and word processing software, as well as patient management software. There are many ways that information systems are applied, and one way is the application of digital imaging into a safety net dental clinic. This may include digital radiographs and other imaging applications such as intraoral camera photos, videos, and scanned images. Poor system design or poor data protection could pose a liability threat to both health professionals and the organization.
Fortunately, having an electronic information system facilitates communication and access to patient data. Staff who utilize the information system will require training in software applications, security considerations, and patient privacy. It is important to understand the training needs and skills appropriate for the application of specialized software in your clinic. Developing a training budget and establishing priorities for an ongoing training program are essential. Formal management of the information system is recommended. Resource demands generally parallel the level of complexity of the information system. Options include contracting with vendors or directly hiring staff. Plan a budget for management requirements that includes routine data backup, security, training, software upgrades, and replacement.
Planning and budgeting for information systems and hardware and software selection requires consideration of initial and ongoing support and future expansion requirements and capabilities. If your clinic receives funding from a variety of sources, make sure that you can track and provide the data and type of reports required by the funders. Security considerations are critical for clinic information systems. Security involves protection of patient care and management data from unexpected damage or loss, as well as from unauthorized access from within the facility or from external access through a network. Data backup is a critical element of information system security. Periodic external evaluation of security practices is recommended. The Carnegie Mellon Software Engineering Institute contains excellent material and recommendations on security issues for all types of settings.
The use of electronic dental records enables patient documents to be stored in a single location, which can help prevent errors. Using these electronic dental records can increase patient comfort and allow safe, effective treatment. (See Masic F. 2012. Information systems in dentistry. Acta Informatica Medica. 20(1): 47–55.)