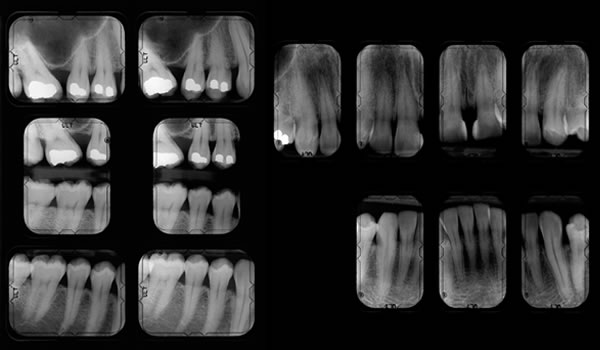 Section 4: Dental Office Technology
Computer Hardware and Software Selection
Integrating technology into a practice setting or upgrading technology does not have to be a cumbersome process. The hardware selection and network design must be capable of supporting the applications to be used in the clinic, including patient record documentation, imaging modalities, and communication. The ADA Center for Informatics and Standards develops informatics specifications and technical reports to assist the oral health profession with hardware and software selection, digital photography, interoperability, data security, and more.
Computer-assisted management tools are available in a wide variety of functions including general office automation, financial management, billing, treatment planning, appointment management, patient records, and communications. Basic office automation applications for word processing, spreadsheets, and database managers are of use to nearly all offices. Hiring staff with some pre-existing level of proficiency with the software is helpful. Financial management applications may be selected individually as needed or as an integrated package. Elaborate clinic management packages with combination functions are available.
TechSoup is a website that provides resources and discounts for the technology needs of nonprofit organizations. While it does not specifically address oral-health-related hardware or software, it does provide access to discounted technology that can be useful for general office management and word processing.
See Unit 2, Equipment and Supplies for information about electronic dental systems.
General tips for selecting software packages:
Consider the resources needed for ongoing support of alternative information system designs and software applications, and make supportable design selections.
Confirm that selected applications provide the services that you deem critical for your clinic, preferably by a site visit to a clinic using the applications.
Confirm that the selected applications meet federal and state regulations pertaining to electronic patient care information.
Understand the application vendors' staff training procedures and application support policies, procedures, and charges.
Prepare for more implementation time, external support, and staff training if a more elaborate package is selected.
Consider whether a package provides adequate flexibility to personalize reports that correspond to the specific needs of the clinic.
Understand the application vendor's policies and fees for software updates or upgrades, which may require vendor support and may be costly.
Understand the security considerations of the selected packages and take necessary steps to protect the system from unauthorized intrusions.
Software considerations specific to the operation of an oral health program:
Ability to schedule appointments in 10- to 15-minute increments.
Ability to interface with the billing package used by the organization (if the safety net dental clinic is part of a larger medical program).
Ability to extract data on such elements as charges, collections, broken appointments, services provided, visits, and relative value units, and to run aggregate reports on these data.
Ability to interface with other IT systems within the clinic such as digital radiography or intraoral camera.
Ease of data entry, especially if the package includes an EDR that the clinic will be using, and even more so if chairside data entry is to be done.
Ability to interface with electronic benefits verification and eligibility verification.
Ability of package to share patient registration information with any medical software package that may be in use in the larger program (where applicable).
For Federally Qualified Health Centers, the ability of the billing component of the software package to deal with Medicaid, Medicaid managed care, and wraparound payments.