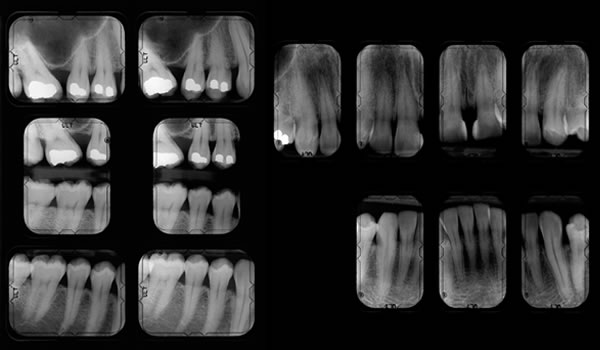 Section 4: Dental Office Technology
In the world of evolving technology, dentistry has adopted the advances that technology has to offer, and digital radiography has become more and more common. Although film has long been an inexpensive and reliable method to capture radiographs, digital imaging offers many advantages. Digital imaging systems have proven to significantly reduce the time, expense, health risks and environmental compliance issues associated with traditional X-ray film chemical development. Wet X-ray processing exposes staff to the chemicals necessary for developing the film. These chemicals eventually reach the end of their usefulness and must be disposed of as hazardous waste, and fresh chemicals must be purchased and stocks maintained. On the other hand, digital imaging systems have significantly higher initial costs and may require substantial staff training in their use when first added to a clinic.
There are a number of significant advantages to digital radiography that are not achievable with conventional film radiography.
Digital radiography utilizes the same projection technology as film-based radiography; however, the images are recorded by an electronic sensor. There are two main categories of intraoral sensors: direct sensor systems (charge-coupled device sensors, or CCD) and phosphor storage plates (PSP).